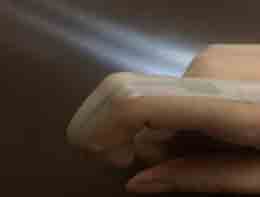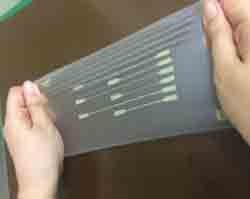 Resistance transition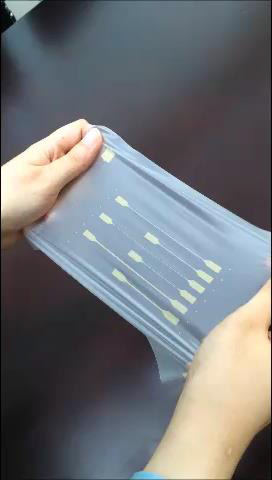 | | |
| --- | --- |
| | Resistance |
| Original | 7.4Ω |
| Stretching by 10% | 13.5Ω |
| Stretching by 20% | 23.8Ω |
| Stretching by 30% | 37.6Ω |
(TH.15μm Line 1mm Line length 80mm)
Conductivity still secured after 300% stretching in lab test.
Various Application
Stretchable pressure sensor

・Conformance to non-flat
・No open circuit happen by pressure

Watching system, insole of shoes

Stretchable vital sensor

・Conformability of stretchable material
・Electrode with Ag/Ag Cl enabled to detect weak biological signals.

ECG, EMG sensor

Stretchable seat heater

・Thin and flexible
・Temp controller is not required
・No open circuit by bending

Automotive seat heater, at camping site, Medical & Healthcare etc.